Sorry about the lack of post yesterday - I think I had a touch of food poisoning or something over the weekend, have been feeling pretty unwell and REALLY tired since Saturday evening.
In lieu of proper post, have a couple of quick snapshots I took in the last couple of weeks - a very good friend was recently scandalised by my revelation that I didn't really know anything about the manual settings of my camera, and gave me a long overdue kick up the backside to get on that.
Read a few tutorials and a couple of forum posts and voila! Apparently my camera can take indoor shots, in focus, in low light. WHO KNEW?? (Pretend you don't know that the answer is: 95% of the people who own the damn camera. >_>)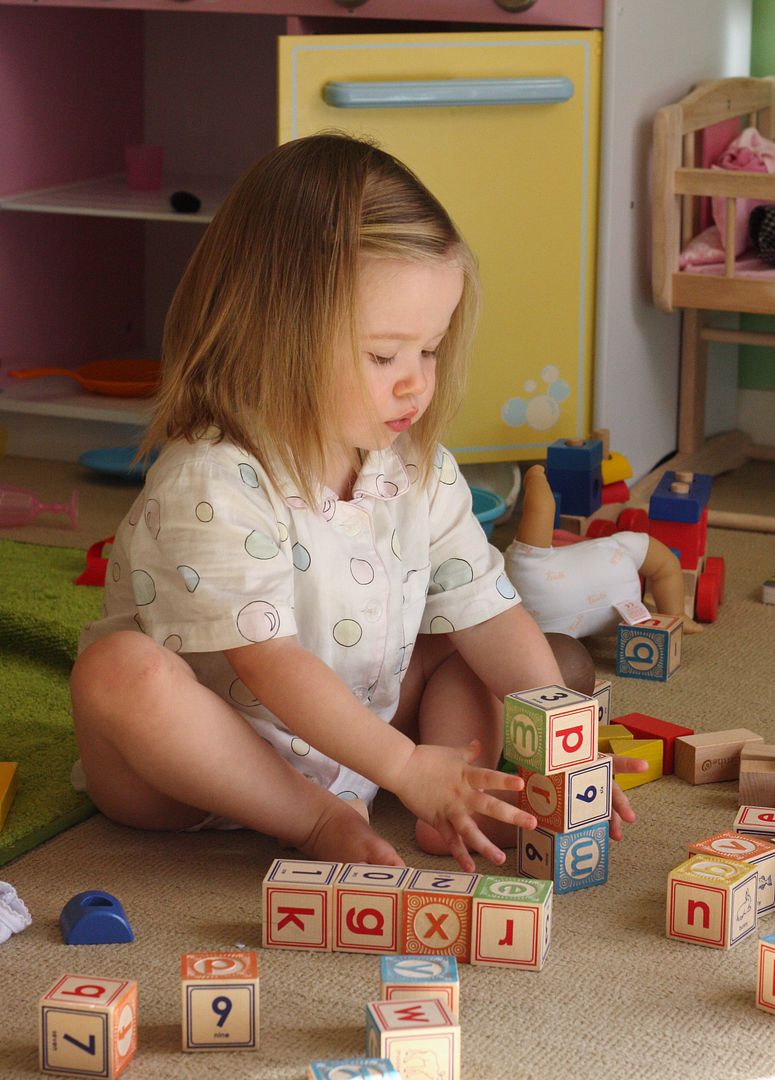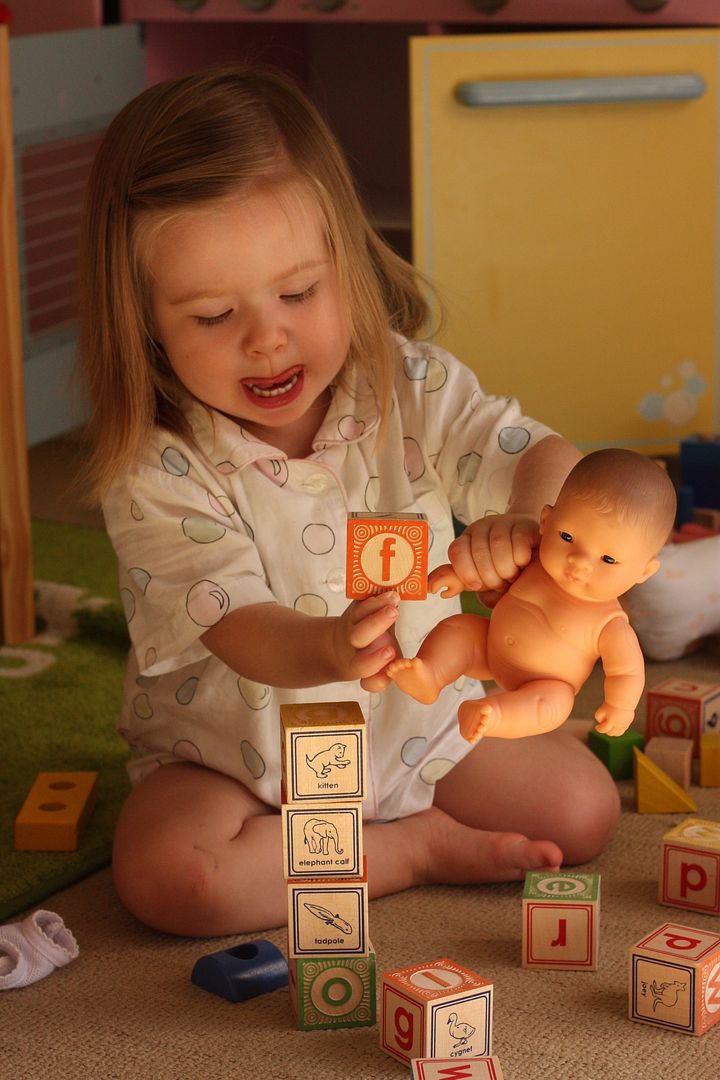 (Ning is helping build the tower, obviously)
I don't completely have the hang of the white balance settings yet; my friend was talking from a Nikon perspective and the Canon settings appear to be just that bit different. But at least it's in focus, even using my fixed distance lens... which was basically impossible before.
And a bonus follow-up to my 583479826th obsessive eye colour post... the experimenting with the camera settings appears to have netted the most true to life photo yet: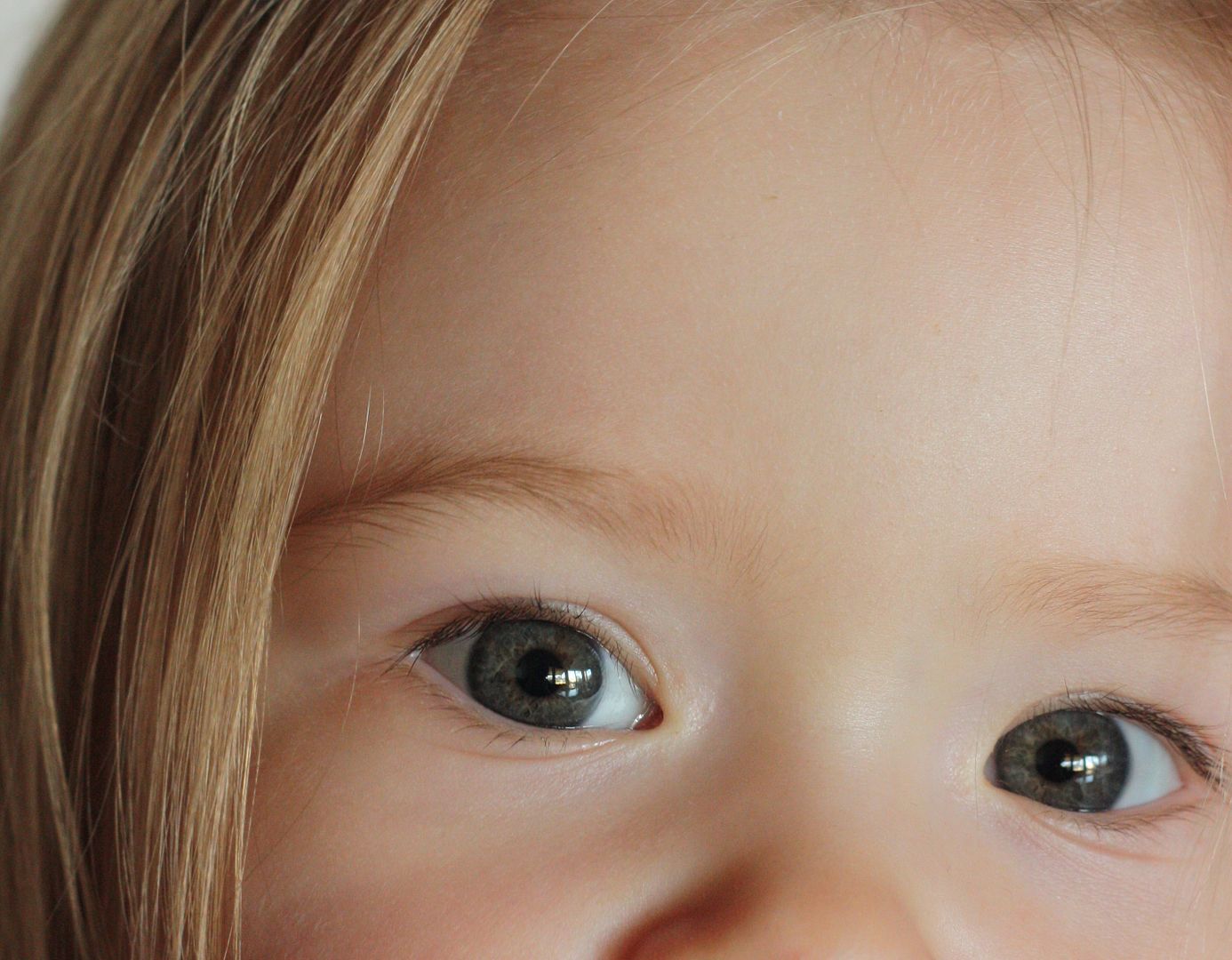 She is still such a blondie, as well. Chris is half-convinced she will stay blonde, because his Dad's hair is basically this exact shade. I kind of doubt it, but hey, she might have a year or two of ash blonde left yet... and I bet she'll look adorable as a brunette anyway. :)